Everyone Needs A (Great) Lipstick
Have you ever walk in to a beauty store only to become overwhelmed by the endless amount of choices there are? Me too. Not one of them is created for your wedding needs. Why should your wedding makeup choice be confusing? After becoming a mom (of two) I became an advocate for cleaner living and heightened my knowledge for better beauty products. I am always looking for the best products. So I decided it was time to bring a great lipstick to the wedding space. A great lipstick makes you feel empowered and beautiful. Aisle Beauty is dedicated to make you feel your most authentic self through the decades.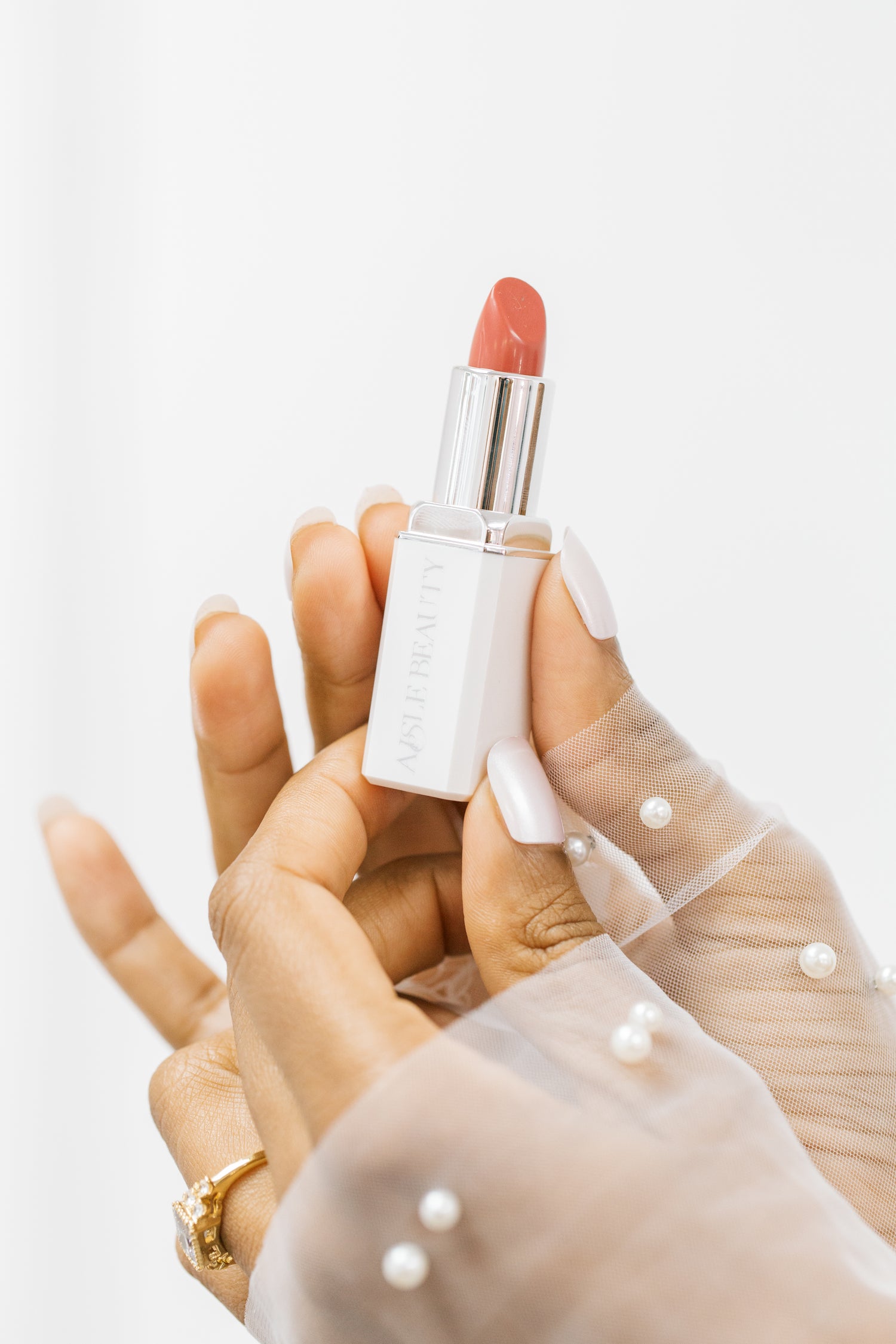 What makes our lipstick unique?
It's a forever kind of love. Our soft matte lipsticks are light, durable, paraben free and moisturizing.